Check out the shading on the big flower!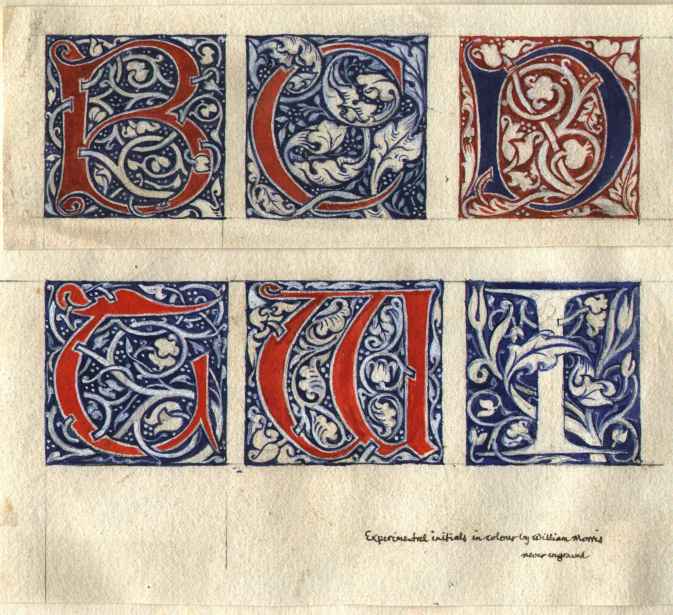 Ooh - love the fancy lettering.
This week's Diva challenge was to great a Zentangle inspired by the art of William Morris. Not being a student of art history, I had to look up his work. A quick search of Google images will return hundreds of gorgeous designs. His work is just made for tangling. Here are some of the treasures which inspired my work.
Love the puffy flowers and the movement of the swirling vines.
Leaves EVERYWHERE.

Part of the challenge was to do an "inverse Zentangle" using light ink on a dark background. I pulled out a piece of navy card stock and Gelly Roll pens that I got at the CZT training in February and started designing. This was definitely ZIA (Zentangle Inspired Art) since there was no quick string, but carefully sketched (and erased and sketched ...)
Once I got a nice flowing design sketched, I found my "Zen." I loved watching the design come to life as the rich ink flowed slowly out of the pen, especially the sparkly copper ink. I haven't had this much fun working on a piece since I completed my first Zentangle back in October. Once I had it filled, I got my silver Prismacolor to add some shading and more sparkle. Finally, I got my courage up and did some light leaves as background filler. I hope you like this one as much as I do.